Scroll down for info about the blues jams!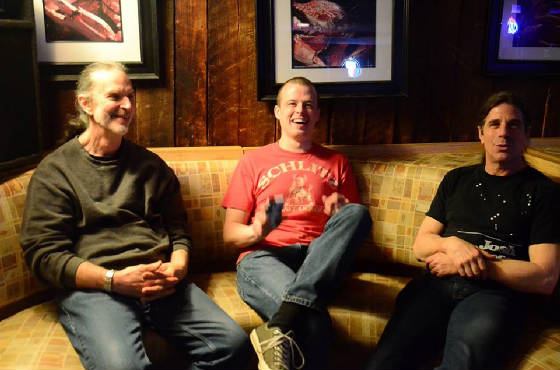 Still Standing featuring Robert Frahm, Wolf & Andy Hamburger - host of Lon. Pub Blues Jams!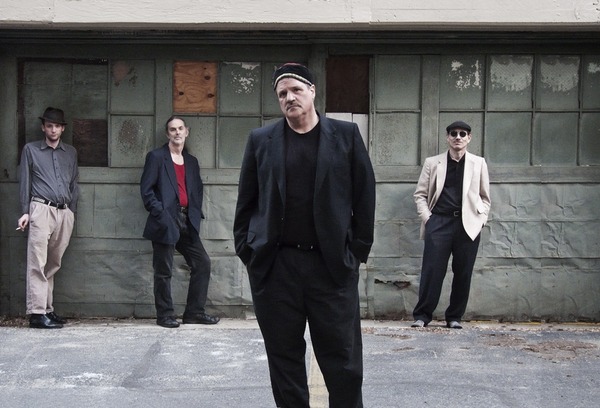 Big Boy Little Band (Bret, Matt, Wolf & Robbie) - host of the Zoo Bar Blues Jam!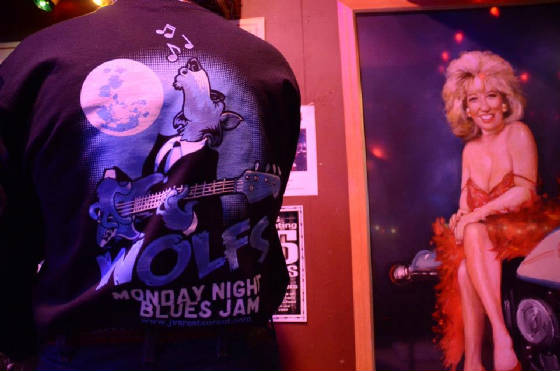 Get your JVs Wolf's Monday Blues Jam t-shirt - while supplies last!
Eugene Hideaway Bridges, one of the headliners for the DC Blues Festival, jamming w/Big Boy Little!
Grammy Nominee Tab Benoit jamming with Wolf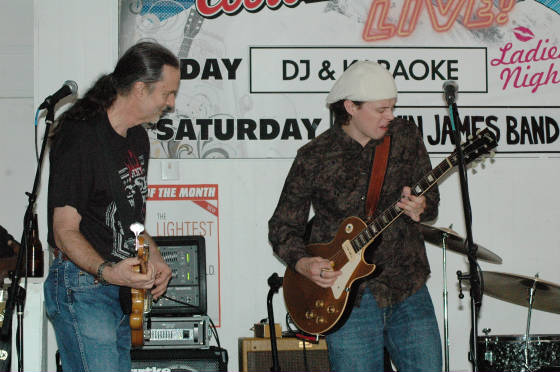 Wolf & Robert Frahm at Beach Cove blues jam
JVs Blues Jam - every Monday now (beginning in 2012)
Open Blues Jam Format
Wolf's been running open blues jams for years and knows how to keep things going and keep the musicians & audience happy.
The host band plays a set (first, in the middle, at the end, or some combination thereof).

Musicians should get there early and sign up. Using the sign-up sheet, Wolf makes up groups of local talent. Each group of jammers usually plays a set of about 3 songs. Time permitting, the jammers will play again.
Great way to hear local blues talent, and you never know who's going to show up: sometimes out-of-towners and touring musicians.

Even prominent national acts have stopped by to jam including Guitar Shorty, Bill Kirchen, Eugene Hideaway Bridges, Jimmy Carpenter, Memphis Gold, Bruce Ewan, Bobby Radcliff, Pierre Beauregard, Johnny Sansome, Johnny Vidacovich and Grammy Nominees Tab Benoit and Steve Riley! Wolf likes to paraphrase Forest Gump, "a jam is like a box of chocolates, you never know what you're going to get or WHO'S going to show up!"

Of course it's also a great way to connect with other blues-lovers and musicians. Great way to meet potential bandmates.
Great listening/dance music - it's always a treat for the musicians to play for an appreciative audience and dancers!
Tips for the house band are encouraged and greatly appreciated! The house band usually provides the equipment for the jammers. Most of the house band musicians drive a great distance and the tips really help them out.

***Support your local blues jams AND the establishments that host the jams; come hungry & thirsty to ensure the jams keep going.***
See below for links to articles about blues jams.

The following are the jams that Wolf's involved with. To keep posted about these jams, schedule changes, and info about other local blues jams, sign up for "Wolf's Music Weekly Newsletter" which is emailed every Monday. (See "Join" link on the side menu bar.)
OPEN BLUES JAMS:
(for more info about venues, see "VENUES" link to the left)

Mondays Open blues jam hosted by Wolf featuring "Still Standing" with Andy Hamburger and a rotational special guest such as Linwood Taylor, Big Boy Little, Mike Westcott, Lisa Lim & Wave Milor each week at JVs Restaurant, 6666 Arlington Blvd., Falls Church, VA, 8:30 pm - 12:30 am, 703-241-9504, www.jvsrestaurant.com
Wednesdays Open blues jam hosted by Wolf featuring "Still Standing" with Linwood Taylor or Big Boy Little with Baby Jake along with Andy Hamburger at Blair's Londontowne Pub, 726 Londontown Rd., Edgewater, MD, 7:30 - 11:30 pm, 410-956-9799, www.facebook.com/blairspubandgrill
ARTICLES:
Click here for Washington Post article about Wolf's Hot Rods & Old Gas Blues Jam by Marianne Meyer
"Hosting a blues jam could be compared to herding cats, so why not put a wolf in charge to keep those cool musical cats under control?"

- Washington Post.
Click here for Maryland Life article about Wolf's Southern Maryland Blues Jams by Christine Basham
LINKS:

www.facebook.com/wolfsmusicweekly - lots of pics!